If you train your horses on tracks with finish lines, you can personalize your experience by adding to your track the GPS coordinates of the finish lines.
Why adding a Finish Line is important?
Adding a Finish Line allows you to find your finish line on the training map and on the graphs.
You can then analyze:
If the horse held his effort until the end
If the speed drops sharply after crossing the finish line
If a finish line is detected on training, the calculation of split times will be adjusted in order to end on the finish line. You will then have the accurate last 200 meters before the finish line, or the last 400 meters, etc.
1. How do finish lines work in Equimetre?
A finish line is always linked to a track.
If the same track has two different finish lines, on the left hand and on the right hand for example, it is necessary to set up two different tracks (duplicates), each with its own finish line.


There are two ways to create a track:
When editing a workout, directly in the drop down menu.
From the tab "My Account" - "Settings" - "My tracks".
But a finish line can only be set up from the tab "My tracks".

2. How to add a finish line to a track ?

Go to the tab "My Account" - "Settings" - "My tracks".
If the track does not appear in your list, create it, then define its finish line.

3. Adjust the two limits of your finish line

Start by entering an address to be near your track. If the track was entered from a workout edit page, the map will be placed at the same location as that workout.
Click and drag each point to draw your finish line.
Don't hesitate to play with the zoom in order to find points that you know can be easily identified from the sky!
Remember to save your finish line.
4. How will my finish line appear on my training?

From now on, as soon as you associate your workout with your track by clicking on "Edit workout", your finish line will be automatically detected when you cross it. Here is more info to edit your training.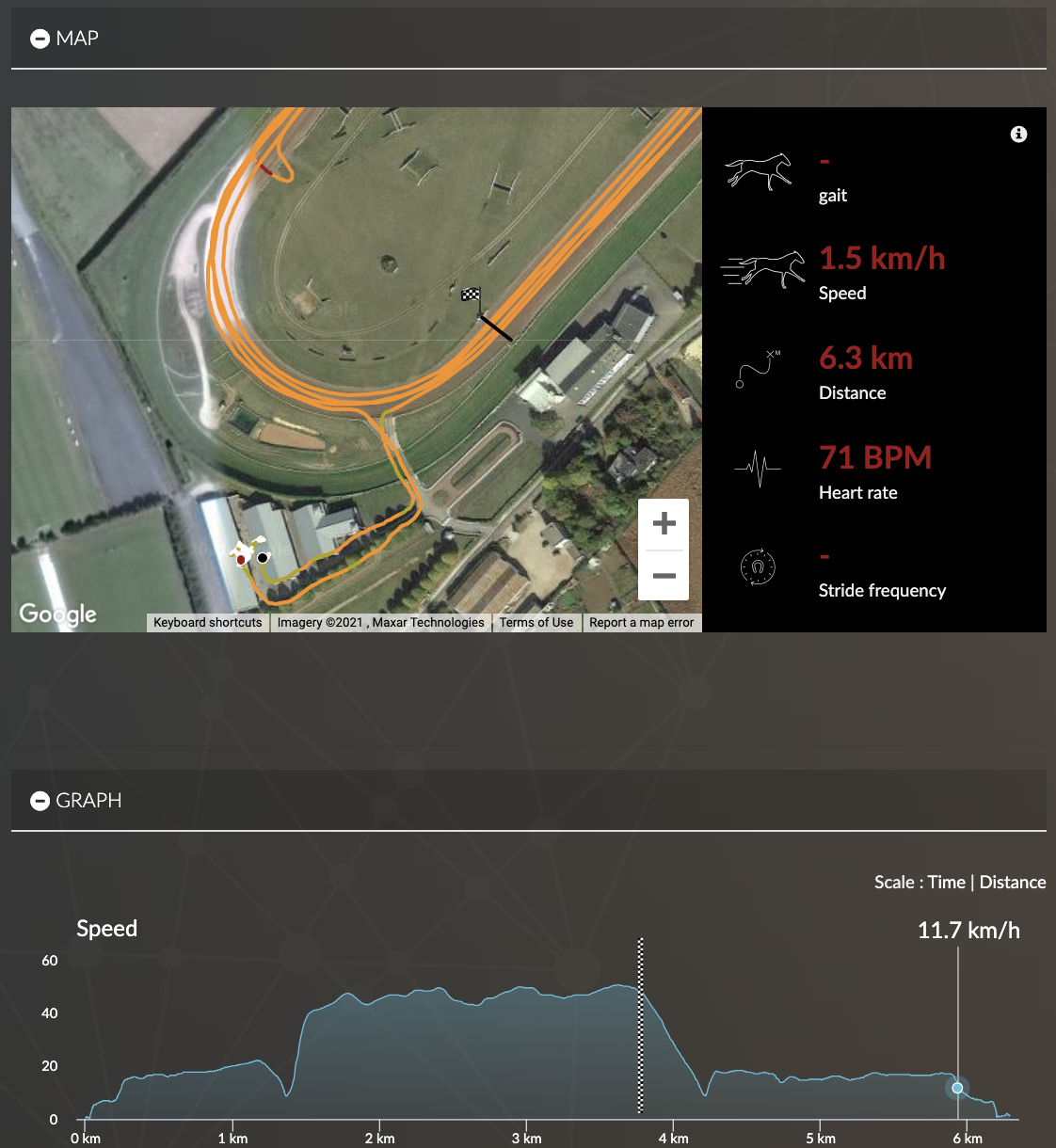 Tip: you can display the last intervals before the finish line in the Analytics tab. To do this go to the Analytics page in the Settings. (My account, Settings, Analytics). More info here !