Each training with EQUIMETRE can be qualified in order to consult the data in a pertinent way according to the conditions of the training. Click on the 'Edit training' button to modify the elements of qualification. After filling every blank, click on 'Save'.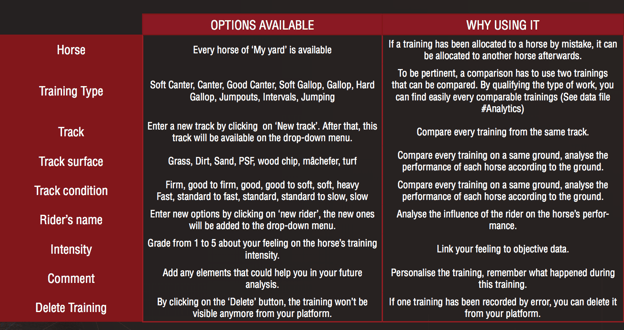 Edit multiple trainings at the same time
To avoid having to requalify one training at a time, the Equimetre platform allows you to apply the same qualification to several training sessions at once. The multiple qualification window appears after qualification of individual training, check the boxes corresponding to the trainings to which you want to apply the same conditions.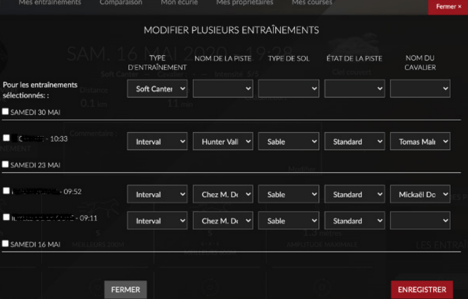 Each day, the trainings of the day can also be qualified all at the same time using the «Edit today's trainings conditions» button on the dashboard.