The EQUIMETRE platform is customizable: many features can be adapted to your preferences.
To set your EQUIMETRE account, go to :
My account at the top right of your screen > Profile > My trainings




1. Choose your key parameters
- Your key parameters are the first ones you will see on each training page.
- They will also be the ones we display in the comparison tool and on the horse profile page.
- Delete and add rows, select the parameter to be displayed in each cell with the drop down menu.
To modify the key parameters, simply go to :
Edit key parameters
Key parameters
Modify and select the desired parameters
Save

Don't forget to save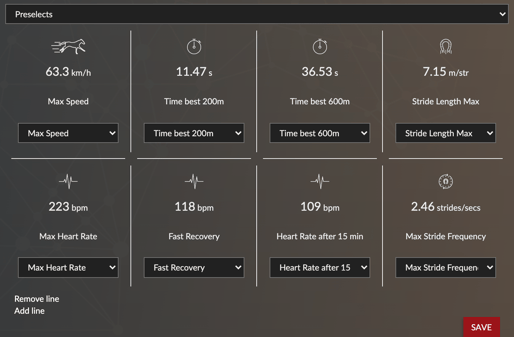 2. Choose the visualization of the interactive map
- Colors according to speed
- Colors according to speed
Set the speed corresponding to the fastest zones in km/h

Don't forget to save

3. Define the visualization of the graphs
- Decide which graphs to display on the training page: Speed, Heart Rate, Amplitude, Cadence.

- Then choose whether to view them individually like this: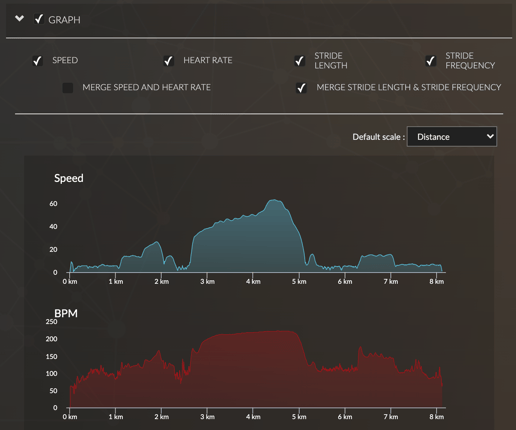 - Or juxtapose them by merging them like this: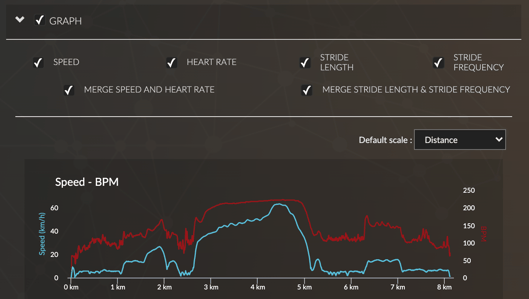 You can also choose the default scale: Distance or Time

Don't forget to save

4. Choose the default interval length
- Choose the default interval length, ranging from 25 to 2000 meters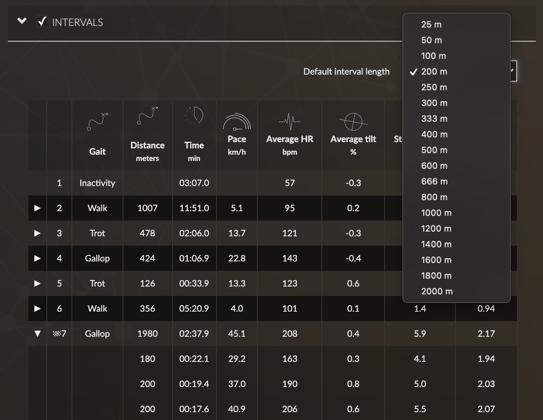 Don't forget to save