The general settings allow you to set up the basic elements of your account: language, units of measurement etc.
To access your Settings, go to your Equimetre.com platform and click on My Account at the top right of your screen. Then click on Settings in the drop-down menu that appears.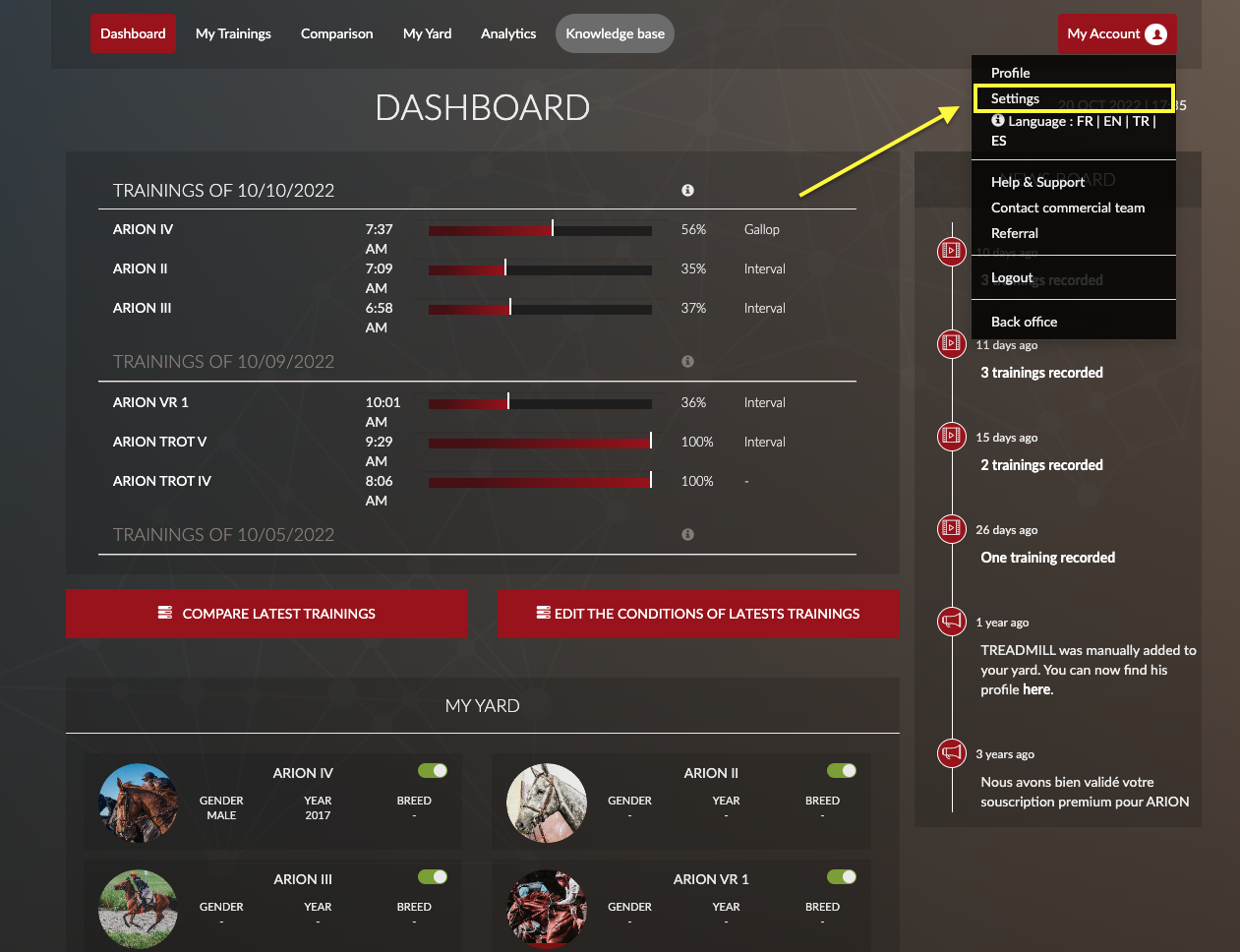 You can then change the following information at any time: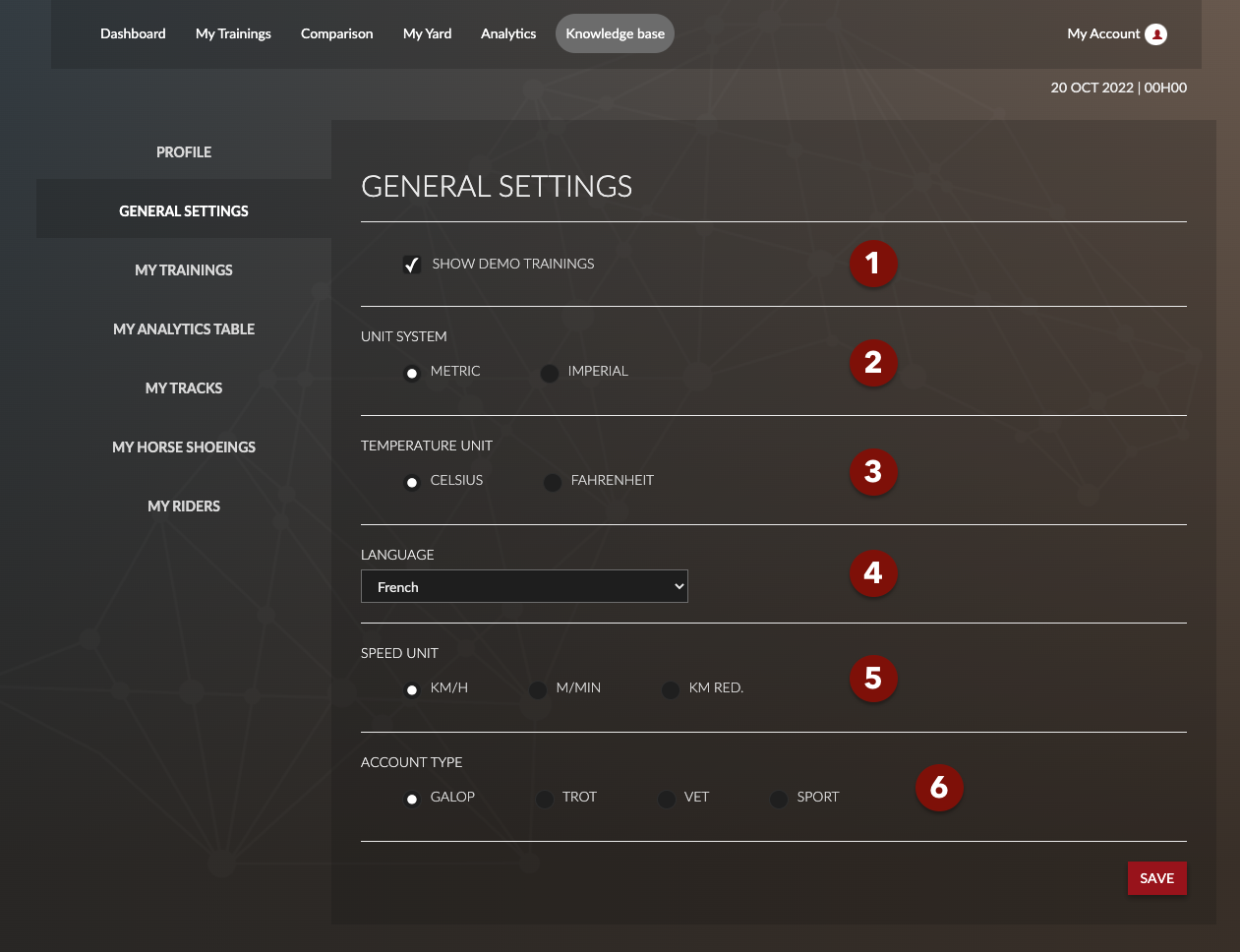 1- Check/uncheck to see the demo trainings on your platform. These are examples of data collected on several types of horses: Gr1 Winner, Future Performer showing good abilities, as well as a Painful Horse.
2- Choose your unit system: metric (meters) or imperial (miles).
3- Choose your temperature unit, automatically read by the GPS signal of your sensor, and displayed on each training page: Celsius or Fahrenheit.
4- Choose the language of your platform.
5- Choose your speed unit: miles per hour (mph) or kilometers per hour (km/h), meters per minute (m/min), kilometer reduction (red.kil) or imperial (mil.red).
6- Choose your account type: gallop, trot, vet or sport. Each type of account offers different preselects adapted for your data analysis in your Key Parameters or Analytics table. You can rely on them!