Setup of the EQUIMETRE LIVE app
1. Login: press "Start"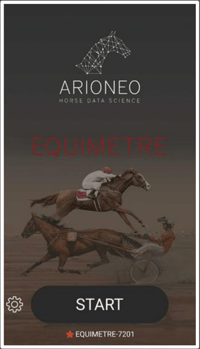 2. EQUIMETRE list: The list of EQUIMETRE detected within range is displayed.
Select the EQUIMETRE sensor to be added to your list: the identifier of this EQUIMETRE is located on the back of the case.

You can also on this page choose the unit system, the speed display unit, the length of the intervals. We also advise you to define the Maximum Heart Rate of the horse, if it has already been measured, in order to have a precise display of the working areas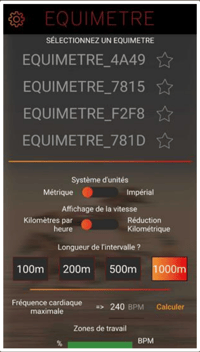 3. Start the training: By clicking on the name of the EQUIMETRE a new page is displayed with your data in real time. You can now start your training !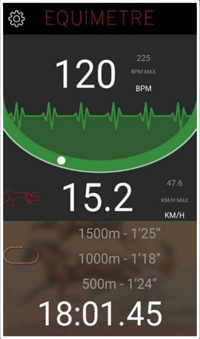 4. If you have difficulties getting your live data, check your Bluetooth connexion and check that the Equimetre whose data you are trying to follow is the one selected with the orange star from the Settings (step 2).
Make sur to update your Live App

Last version includes a High Visibility mode and an option to get your BPM cardio measures and speed measures spoken out loud