The sectionals table allows you to analyze the full broken-down training of your horse. EQUIMETRE automatically detects the gaits and will open the most intense section (here, line 6 - 1550 meters gallop).
PLEASE NOTE: You can adjust the length of the interval using the drop-down menu above the table. You can also open each section by clicking on the white arrow to the left of the table.

Race entries Assistance
The sectionals table is particularly interesting when training for a race. Thanks to the tracking data set up by the racecourses, you can get the past split times of a target race. Then, you can get a good idea of the progress of your horse's preparation by comparing the past split times of the race with the training split times.
Here are some landmarks for some hippodromes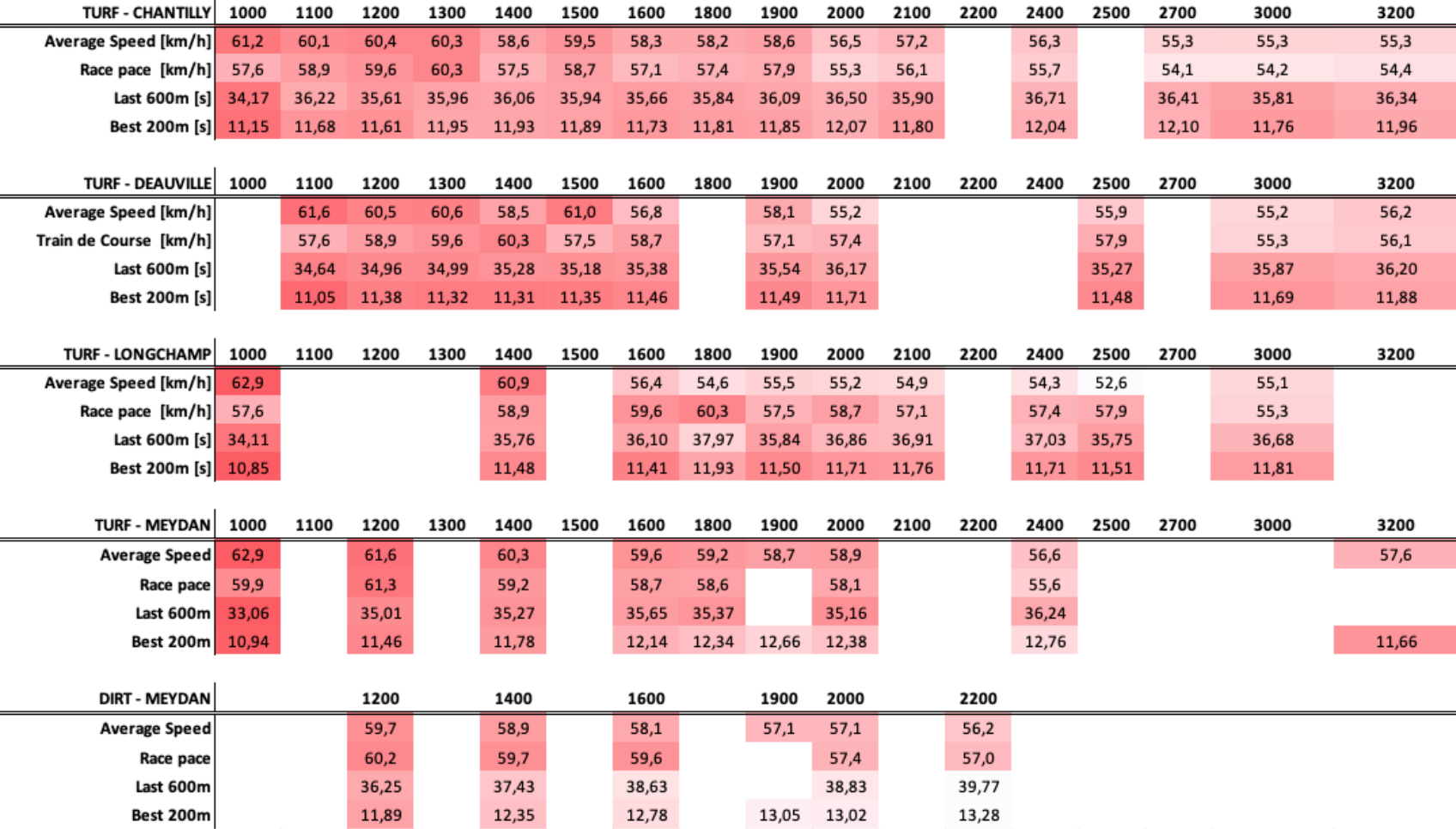 NB: The race pace indicates the average speed of the race before the last 600m.