EQUIMETRE is equipped with a RFID chip reader to automatically recognize the horse for which the sensor will record the training.
It is sometimes difficult to find the vet chip of some horses on which you have to look for some time.
Make sure you move the microchip reader along the neck and the hairline from the withers towards the ears.
The microchip reader is the upper part of the captor. It has this symbol on it :(( • )), make sure you carefully pass it against the horse's hair (like a brush).
The chips are not always positioned in the same place.
You can find them along the mane, throughout the neck, from the withers to the ears.
Chips are sometimes deeply implanted, so don't pass too quickly.
If the battery is too low, the scanner may be less powerful and will not find the chip.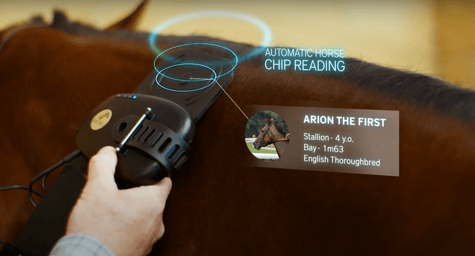 The components inside the case may interfere with the antenna: you can try to gently open the sensor by moving the case away from the bottom part containing the electrode and the chip radar.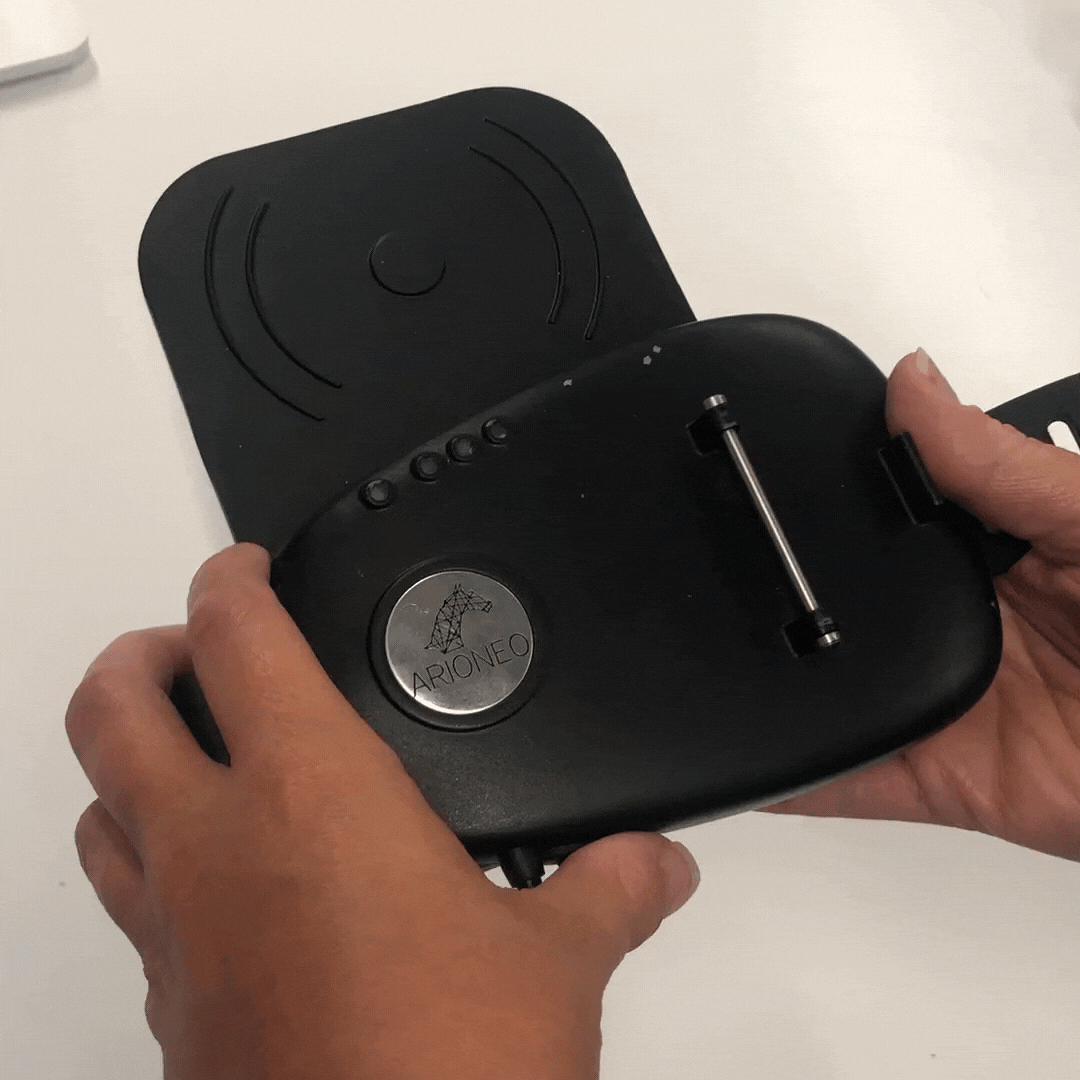 If the chip is still not detected by the device, it is possible to start the training without the microchip.

To do so, press the button regularly and quickly for 3 times.
To synchronize the completed training to a horse from your yard at the end of the session :
Download the data with your phone
Manually associate the horse to the training thanks to the list of your horses by clicking on "Choose a horse" from the My Trainings tab in the application.
If the horse does not appear in the list, add it with the (+) button.

⚠️ If your EQUIMETRE never recognizes the chip of any of your horses, contact the Support here, or through the chatbot.