At each monitored training session, EQUIMETRE records the entire electrocardiogram (ECG) of the horse, which can be analyzed by a veterinarian.
An electrocardiogram is a raw data file, unreadable if not opened in a specific software. We recommend the use of the veterinary software Kubios to read and study the ECG.
Warning : reading and studying an ECG requires a specific training, please ask your veterinarian.
Download an ECG using the Equimetre app
It basically looks like a trainings' data synchronization (which you now master). You will need your Equimetre and your phone.
1) Make sure your device is turned off, you can also plug it to charge to make sure you have enough battery.
2) Open your Equimetre app and make sure Bluetooth is on (thus stay near the device).
3) In the "My Trainings" tab, click on the training you are interested in, then click on the "..." icon at the top right of the screen and select "Download ECG". The Equimetre should blink like a regular data synchronization.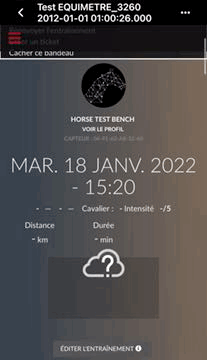 4) Once the loading bar is completed, you can access the raw ECG file directly on the training page by clicking on the "ECG" button from your phone or computer.

Download an ECG via USB
In case of difficulties on the Equimetre application, you can plug the sensor to your computer to download the raw data. Here are the steps to follow:
Download the EQUIMETER USB software to your computer.

Connect the sensor to the computer with its USB cable and its clip (make sure that the pins of the clip are in contact with the pins of the sensor). The charging leds light up alternately if the sensor is well connected.
Open the software EQUIMETRE USB and follow the instructions.
Send your files to your veterinarian by mail or We Transfer (files can be heavy, this platform allows you to send heavy files in a very easy way).
Veterinarians, are you looking for information about Kubios, ECG analysis software ?
Click here.
Instructions in video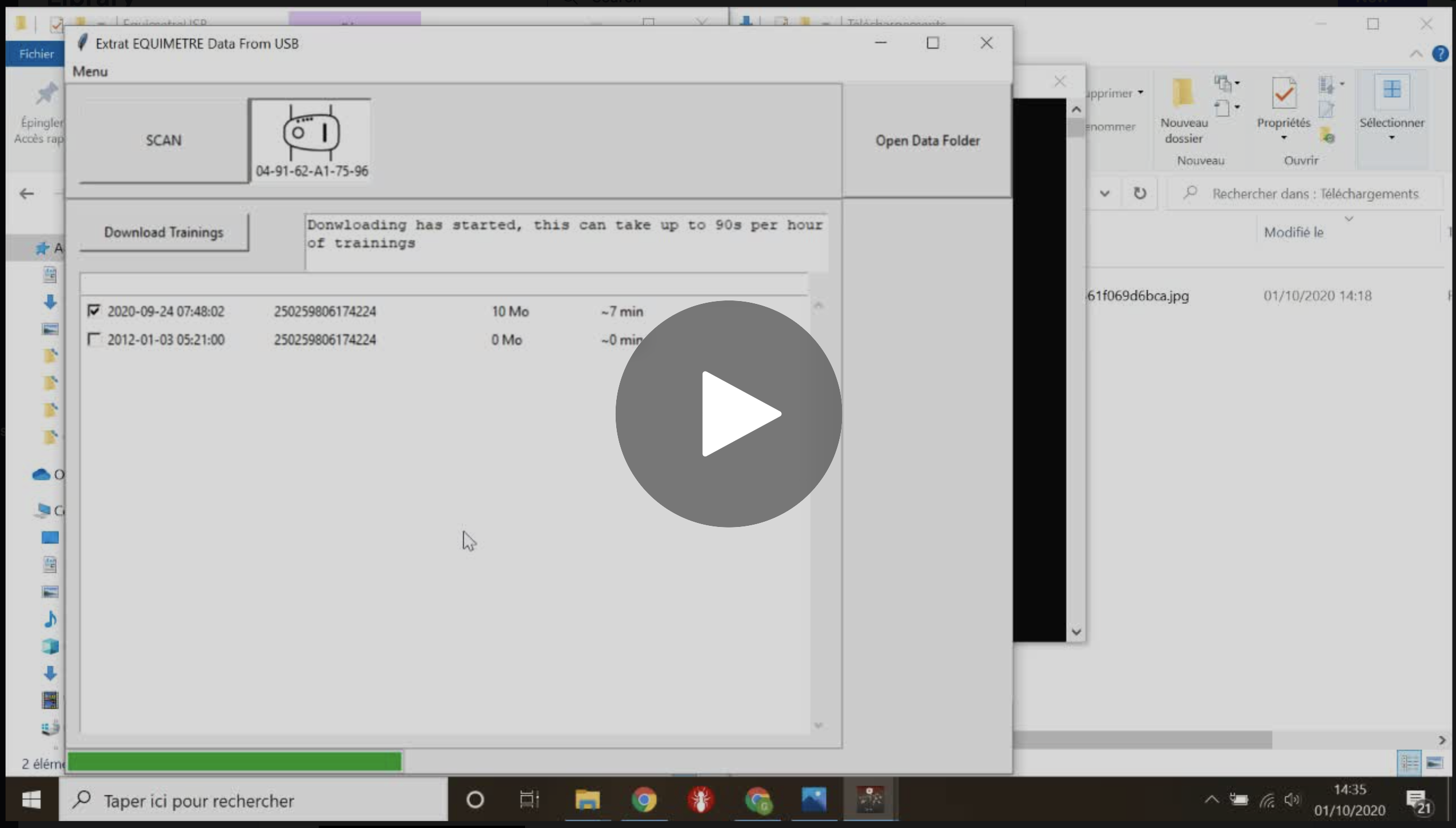 Warning for Windows users:
It can sometimes happen that the USB device is not found by the computer. A message "No device has been found" appears, whereas the lights are blinking alternately and everything seems to be plugged as it should.

In this situation you will have to download another software called Zadig, to help the computer recognizing your device. You can download it here and follow those steps: