From the My Yard tab, three scenarios: French horse with a vet chip, Non-French horse with a vet chip, horse without a vet chip.
My horse is chipped and French

No manual steps are required. Equimetre recognizes the horse's chip and accesses the SIRE database to automatically fill in its profile, which you will find associated with the monitored training.
My horse is chipped and not French

Equimetre will be able to recognize the horse's chip but you will need to fill in the horse's information related to its chip. You can do this before or after the first training, from the app or the web platform, by bringing the veterinary booklet to enter the 15-digit chip number.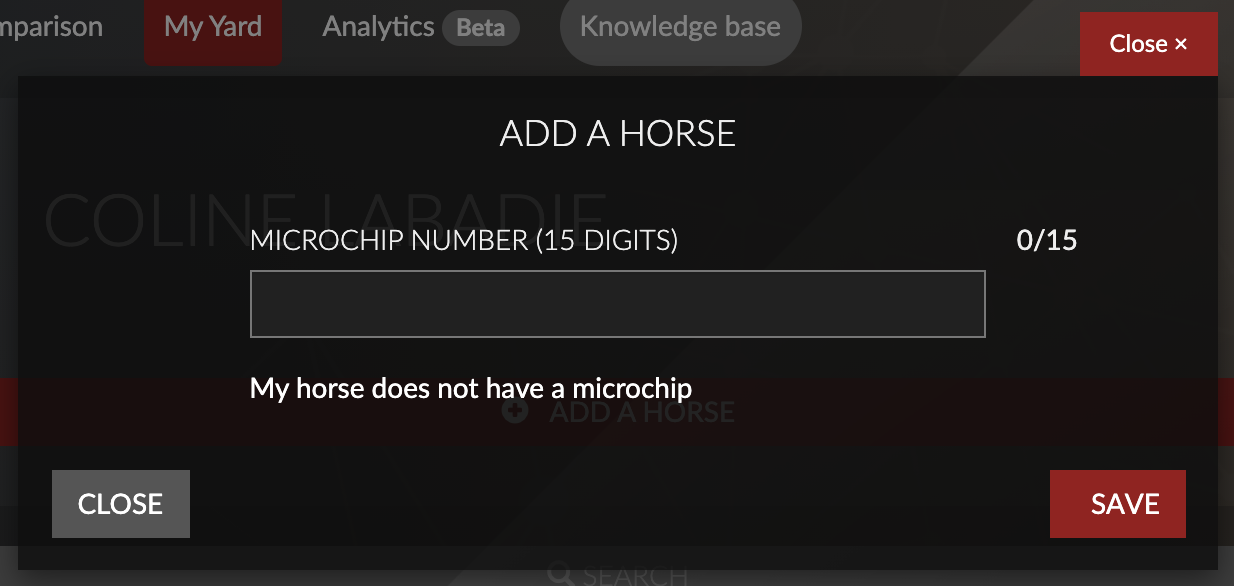 My horse is not chipped

If your horse does not have a veterinary chip, you can add it manually by skipping the chip number step. Click on "Add a horse" from the My Yard tab or from the Dashboard, and click on "My horse does not have a transponder".
Warning: to add a horse without a chip number, you cannot use the (+) button in the list of your horses in the application, you will have to do it from the web platform. Note that you can access the web platform from your phone.