Your cardio data seems wrong and you want to check that the problem is not related to the strap.
On your last workout you notice unusual spikes in your cardio, or you have no heart rate data.
First, you can visually check your strap. At the connector, as well as at the electrodes. Example of places to check: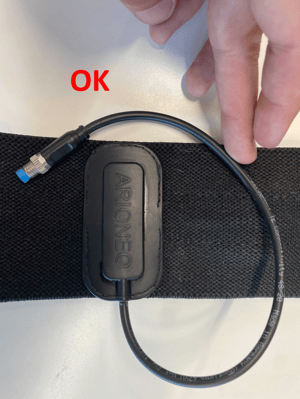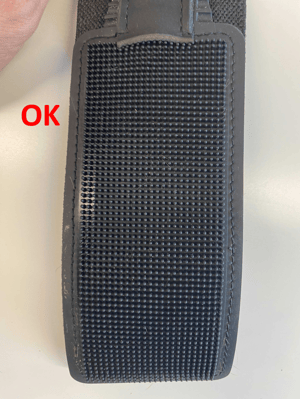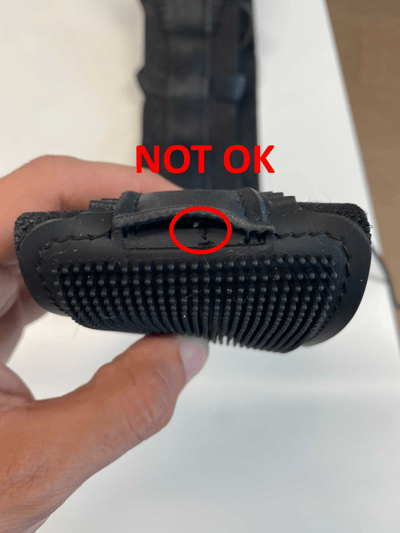 If everything seems to be in good condition you can check the sensors of the strap with the ECG (Electrocardiogram) app:
Equipment needed for the test:
A horse (preferably at rest/calm)
Trot or vet girth(s)
1 Equimeter
A person with a smartphone
In order to check the good condition of the sensors inside your strap here are the steps to follow:
On your phone, go to the app store/play store, search for the "Equimetre ECG" app (Brown with a white horse) and download it.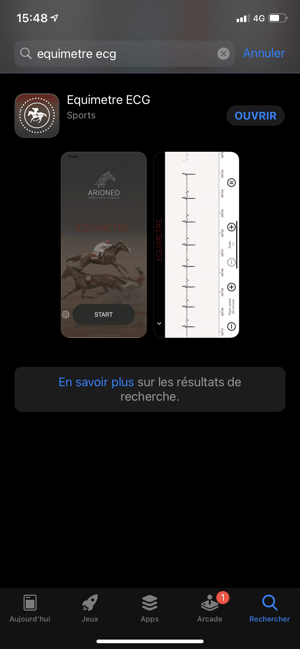 In the meantime, you can place your trot or vet strap on the horse (preferably at rest) and the Equimeter. Start a training (by scanning the chip or launching a manual training), and check that your Bluetooth is activated (and associated/paired with any Equimetre).
Once the app is downloaded, open it and allow Bluetooth. Choose the Equimeter you want to use for ECG in the settings. On the application at the bottom left of the screen, you have a cogwheel, click on it and then on the right Equimeter.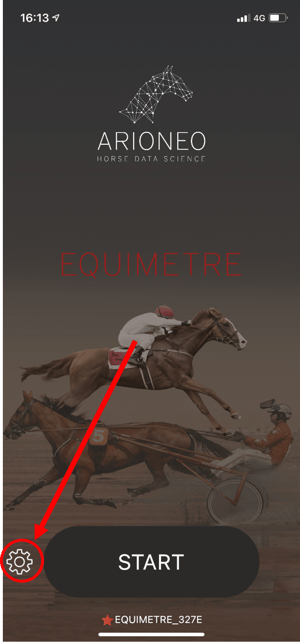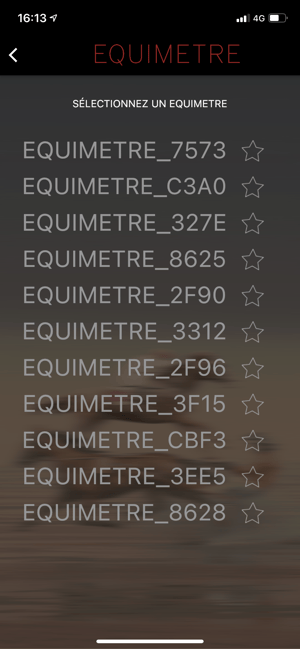 Once the ECG is stabilized you should have on your screen something that looks like the picture below:
Example of a stabilized ECG :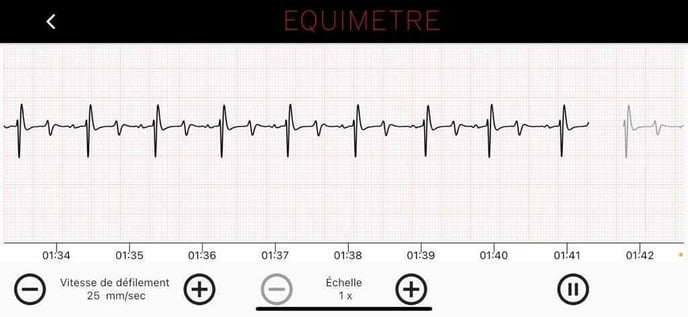 The peaks can be more spaced, but they should always be in this direction (big peak and then one up).

- If you have any doubts, don't hesitate to send it either by email to help@arioneo.com or by WhatsApp to +33781727464.
- The ECG will be analyzed by our team and we will come back to you soon to let you know if your strap is functional or if it is necessary to change it.