The two graphs below the key parameters provide a summary of the training at a glance.
Gait averages
This diagram presents a summary of each of the four gaits (walk, trot, canter, inactivity).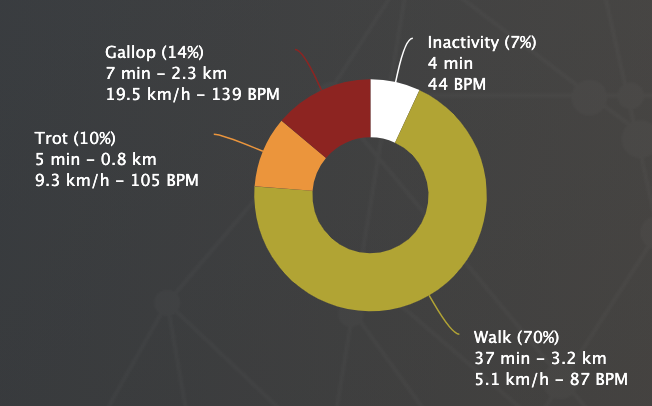 For each gait, the graph details:
The share in training in % (time spent at each gait on the total time)
Time spent
The distance travelled
The average speed
The average heart rate
From one session to the next, the averages at trot and walk are a good way to compare stress levels or to detect pain (e.g. higher than usual average trot heart rate).